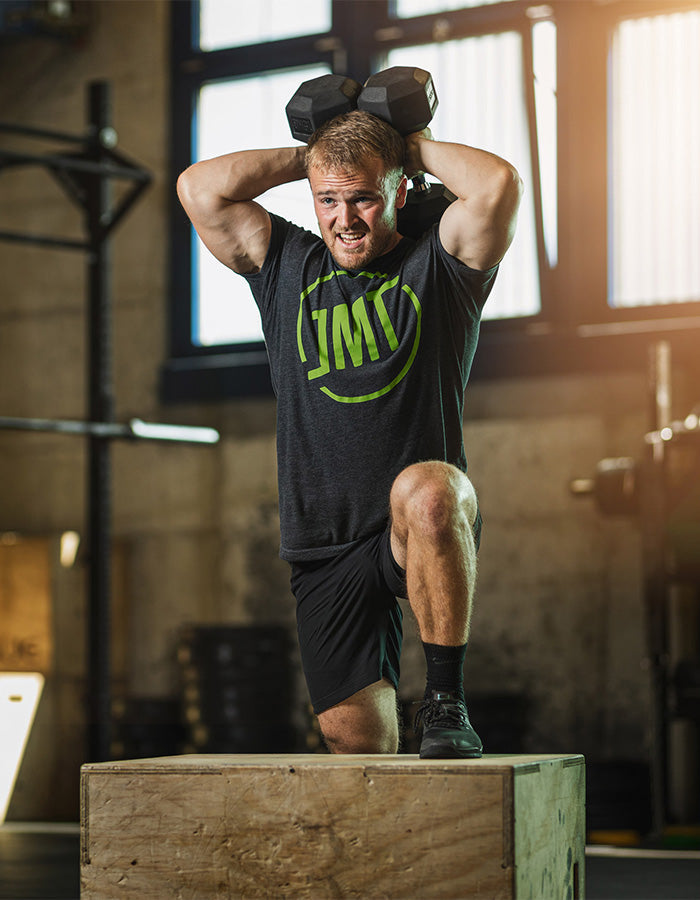 Photo credit: Jonas Müller, JMT GmbH
Crossfit professional Jonas Mueller:«Proteins are the key for recovery!»
Jonas Mueller is a CrossFit-Games athlete, experienced trainer and a coach of the Swiss Functional-Fitness national team. Without the right sports nutrition he would not have been able to achieve these successes. In this interview he shares his knowledge about nutrition.
Jonas, as a cross-fit athlete, you have high nutritional requirements. What details do you pay particular attention to during the competition season?
During the competition season I make sure that I have a sufficient energy and protein intake. Energy intake is ultimately the key to my success. If I eat too little, my body feels weak and starved - if I eat too much, I am also too lazy. I therefore make sure that I get enough calories from carbohydrates. However, I deliberately choose slow carbohydrates and avoid sugar peaks.
You mentioned protein intake. Why is it important to you?
Proteins are the key to recovery. Only those who consume a portion of 20 g of high-quality protein every three or four hours can ultimately build and maintain muscle mass.
That means that you consume about six meals a day?
Exactly. I pay close attention to three main meals. In between, I schedule small meals from time to time. With this system the training day can be structured very well. For example, about 90 minutes before training I consume some energy as carbohydrates in combination with protein. The digestion time of this small meal is ideally suited to my training time, so that I can then use the amino acids from the protein for protein synthesis during training.
How do you organise your diet after training?
Usually I am very hungry after training. My post-training meals are therefore always very varied in composition and contain proteins and carbohydrates. In particularly during intensive phases or when I am unable to adhere to my nutritional principles, I use a protein shake again in the evening before bed rest with slowly available protein sources such as CASEIN or MULTI PROTEIN.
Are there any supplements that you particularly recommend for cross-fit athletes?
The must-haves for cross-fitness are primarily two good quality protein sources like WHEY PROTEIN and CASEIN. Creatine helps to train harder and increases your speed. I also recommend taking BETA ALANINE. The buffer substance delays the lactate increase and allows to train even harder and more intensive. Especially important is also the energy supply during training. Here I trust in COMPETITION.
» Download Crossfit Product Guide (PDF)
Related articles
sport » crossfit
on » muscle building
goal » muscle & strength
shop » power & muscle
Author: Matthias Mehl
First published in: DropIN – Dein Functional Fitness Magazin, 1/2020.