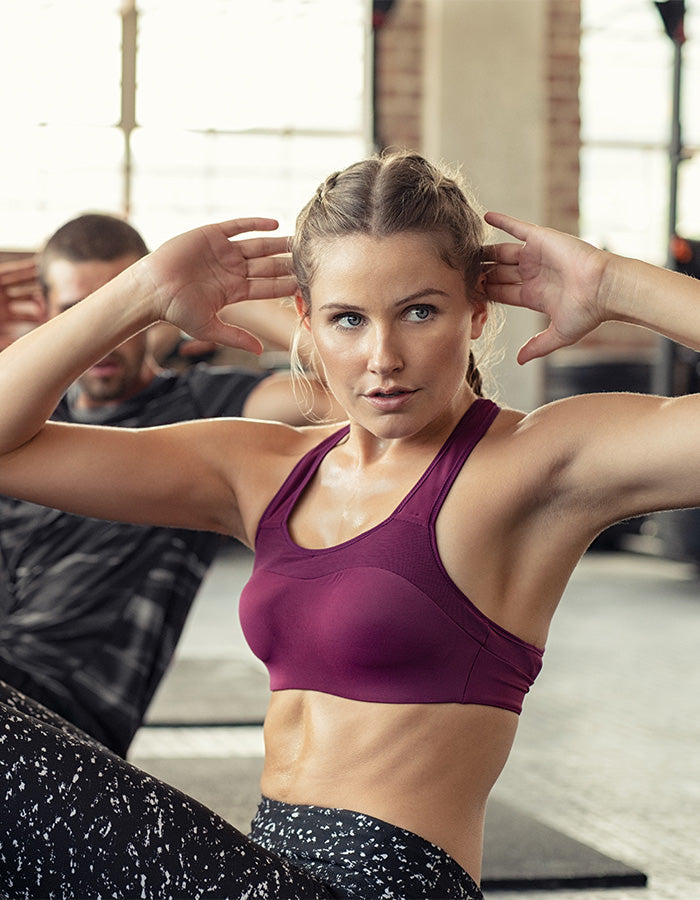 Shape your body: How to lose fat and build up muscles
If you want to reduce your weight and body fat percentage, you must primarily achieve a negative energy balance. There are two possibilities for this, ideally in combination: On the one hand, increase your calorie output with additional physical activity. On the other hand, minimise your caloric intake.
Increase calorie output: strength training or endurance training?
Physical activity should not only be a pure means to increase energy output, but ideally should also include specific strength training for the purpose of building muscle mass. Since muscles burn more calories than fat tissue even at rest, increased muscle mass results in a higher basal metabolic rate or daily calorie requirement. Furthermore, it is now well proven that so-called High Intensity Interval Trainings (HIIT) are more effective than moderate long-term endurance units in terms of absolute calorie burning and fat reduction. HIIT is characterized by short, intensive intervals of e.g. 10 x 60 sec at 90% of the maximum heart rate, with a 60 sec break each. It apparently does not matter whether you train on empty energy stores or in a satiated state, because the calorie burning after training remains increased for a longer period of time («afterburning effect»). A balanced diet that is both high in protein and low in carbohydrates should be practised at the same time. In contrast to long endurance units, HIIT can be trained much more time-efficient.
Reduce caloric intake: triple effect of increased protein intake
On the nutritional side, the simplest and most effective approach is to increase the protein content in the diet. Nowadays, there is a wealth of clinical data that prove the satiating, muscle-preserving and calorie-burning (thermogenic) effect of protein.
• Compared to fat or carbohydrates, protein requires more energy for digestion: about 20-30% of the calories from protein are required for its digestion and burned as heat (thermogenesis). With carbohydrates, this effect counts only approx. 5-10% of its caloric content. » protein products
• Protein is digested more slowly than carbohydrates, which prolongs the satiety feeling and keeps insulin levels lower. This in turn promotes fat metabolism. » fat metabolism
• Protein supports the building and maintenance of muscle mass. Since proteins are also used by the body as a source of energy when total energy balance is negative, a percentage increase in protein intake during a diet is all the more important. » protein facts
• An increase in protein intake is even more important for people on a vegetarian or vegan diet. Because of the lower value of vegetable protein compared to animal protein, a combination of several sources and a slightly higher intake is necessary. » VEGAN PROTEIN
Related articles
shop » figure & shape
goal » slim & toned
goal » weight management
on » protein
on » fat metabolism
on » protein calculator