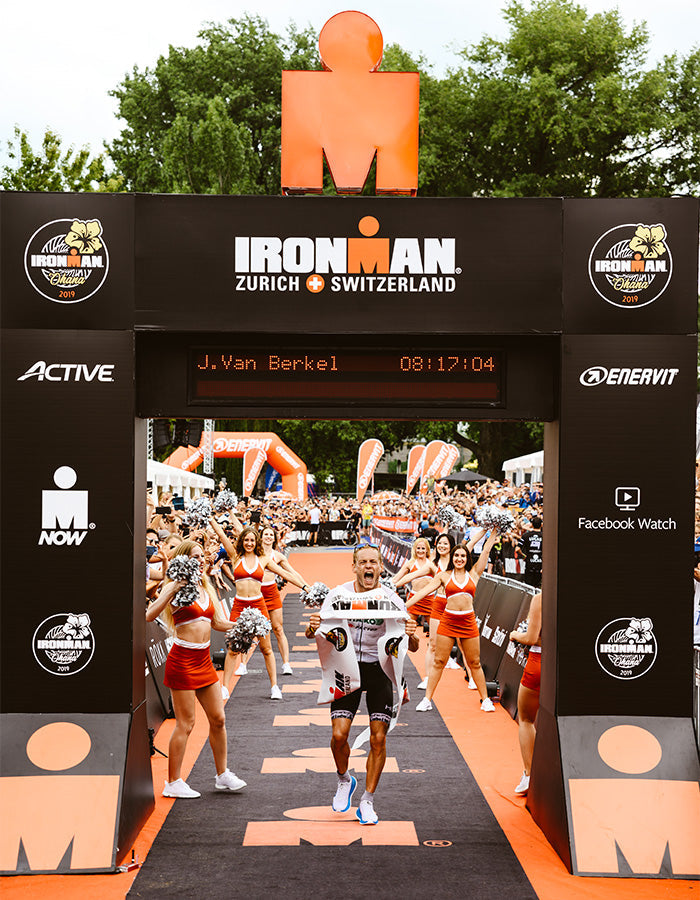 Pro triathlete Jan van Berkel about COMPETITION COOL MINT
The popular COMPETITION sports drink from SPONSER® is now also available in the COOL MINT flavour. Professional triathlete Jan van Berkel tested the drink extensively in the training camp and is enthusiastic. His verdict: "I had COMPETITION COOL MINT with me at the training camp in Thailand and found it extremely pleasant. The slightly cooling effect when drinking has a refreshing effect and subjectively gives me a very pleasant feeling. I like the minimal acidity I feel from the mint extract. I would use COMPETITION COOL MINT immediately in competition in warm conditions!"
COMPETITION is an acid-free sports drink for highest energy demands, consisting of a broad mix of different carbohydrates with different glycemic index and electrolytes. Due to the special composition COMPETITION is pH-neutral and especially stomach-friendly, therefore also suitable in high concentrations and at highest intensities. The COOL MINT aroma offers a pleasant "cooling effect" and is the ideal sports drink for hot weather.